Home

>

Bande Tapis de gymnastique rythmique RT-14-48X12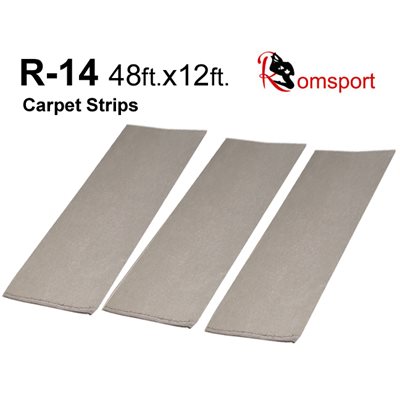 Press and move to zoom.
Mouse over image to zoom.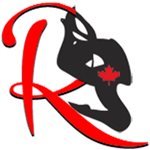 Bande Tapis de gymnastique rythmique RT-14-48X12
Product Code:RT-14-48X12
ROMSPORTS RT-14-48X12 RG Carpet Strips
Hand made in Canada exterior machine stitch, edge trimming and sealing to prevent fraying; ideal for home use or as warm-up area before competition.

Size: 48ft x 12ft.

*Shipping and special coupons are not included.

Here are a few highlights about our carpet and how it can enrich your rhythmic gymnastics experience:
1. Built with Anti-Static material, a critical factor in ribbon routines;
2. Scotch Guarded, making it stain resistant and easy to clean;
3. Anti Slip adherence under backing; allows you to perform pivots without losing your footing. Reduced risk of slipping or falling;
4. Flame resistant where as some other carpets are made with flammable material which is dangerous and illegal in North America;
5. Less frictions & less carpet burns due to the technical design of the fibres;
6. Superior noise dampening through its rich thickness (28 or 30oz/s.y.) which reduces fatigue, therefore lowering the risks of injuries;
7. The care taken in the manufacturing of you practice carpet and under backing will ensure your carpet lasts for years.

If you take care in the storage and transportation of your Carpet Strips, you can expect it to last the duration of your competition career and beyond. The RT-14-48X12 Carpet Strips, being of the same material and construction as the performance carpet, offer a definite advantage over practicing on a different surface or floor. These Carpet Strips are ideal for replacement of a previously purchased section of a full competition carpet. Well worth the investment, your Carpet Strips will maintain its resell value should you no longer require its use. Our full size competition carpets RT-14-48X48 have been in use more than 20 years and maintain their performance and visual condition.
CARPETS
TECHNICAL SPECIFICATIONS
PILE FIBER CONTENT:

100% ZEFTRON ANTISTATIC NYLON-TWISTED & HEATSET

STITCHES:

12.19/in. GAUGE: 1/10 GA.in. YARN COUNT: 2/1080 denier

PILE HEIGHT:

15/64th in. (6MM) PILE WEIGHT: 28oz./s.y

PRIMARY BACKING:

WOVEN POLYPROPYLENE
PRIMARY BACKING WEIGHT: 3.2oz./s.y.

SECONDARY BACKING:

WOVEN SYNTHETIC
SECONDARY BACKING WEIGHT: 36.35oz./s.y.

SURFACE TEXTURE:

CUT PILE TOTAL WEIGHT: 67.55oz./s.y.

DYE SYSTEM USED:

BECK DYED SURFACE TEXTURE: CUT PILE

TUFT BIND:

EXCEEDS C.G.S.B. STDS. LIGHT FASTNESS: L-5 OR BETTER

RESISTANCE TO WET CLEANING:

GREY SCALE 5 OR BETTER

ANTI-STATIC PROPERTIES:

LESS THAN 3.0 kv./20% R.H. & 21 deg.C.

FLAMMABILITY - TUNNEL TEST:

MEETS 4GP-155M & CAN/ULC S-102-2
TREATMENT:

SCOTCHGARD T.M.** ANTISOIL & ANTISTATIC/ STERISEPTIC T.M**

**

REGISTERED TRADE MARKS OF THE 3M COMPANY.